I wrote this a couple of weeks ago and just now posting after recovering from sickness and moving.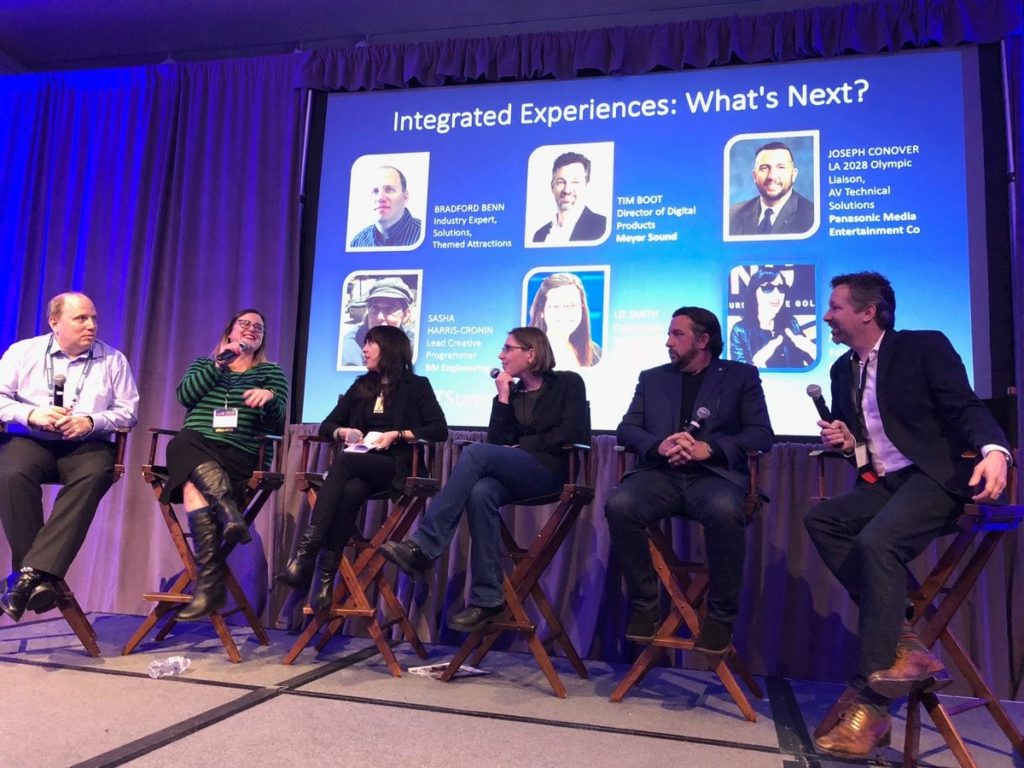 APRIL 20
I am flying back from an amazing two days in San Jose, CA.  On Thursday, April 19th, 2018, I participated in the AV/IT Summit. This was my first time attending any professional event with such an AV and IT focus and I did not know what to expect. My friend Bradford Benn had recommended me as a speaker for the AV/IT Summit SCN ThinkTank. When the organization contacted me to come on a panel, I felt like I needed to expose my lack of technological knowledge. Don't get me wrong, I love technology, and through my years as an Event Manager and Designer I have a fairly strong working knowledge of the AV/IT needed to do my job. But the other speakers for this event included Disney Imagineers, Theme Park Designers, Museum Exhibition Designers and people who physically make the new technology I need to exist to do cool events. Bradford reminded me I was not invited to be the tech expert and I accepted my fate, worried that a mocking crowd of AV/IT elitist were in my future.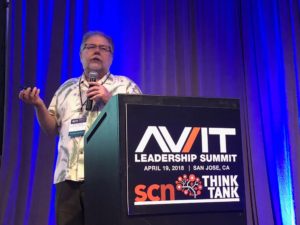 What I discovered was an amazing geeky community that I could truly relate to. The first speaker was Greg Kadorian, Walt Disney Imagineer and very cool retired guy (complete with Hawaiian shirt). His experience is extensive and spoke on the designs and innovations made at Disney. While discussing one particular theme park ride design and installation, he made comments about technology and cable connectors that I did not understand, but from context understood the joke. Something to the effect of 'and these guys used THESE connectors, for flexibility but didn't think about the connectors. So everything is installed and wired and now they have 1000 of these WRONG connectors. Can you believe it? Well, we all know what happens next, hours of replacing one THOUSAND of these connectors that could have been saved had they asked the right question.'  The crowd laughed as they nodded their heads in agreement with almost too keen an understanding, some having been there themselves it seems.